Moon Fest Chicago 2015 will is full of family oriented fun activities for young and old.
Join us in September to celebrate the Moon Festival and share some moon cakes.
Don't Miss the Action!
Moon Fest Chicago does not have any dull moments.
Don't turn your heads or you'll miss out on something spectacular!
Children, Adults, Seniors, and more dress up in traditional clothing to entertain our guests.
Got A Stomach of Steel?
Moon Fest Chicago 2015 will be hosting a contest to see who can eat the most steamed dumplings. Do you think you can take the title and be the one who downs the most dumplings? If so, click on the button below to sign up now.
Sign Up Today!
Show Off Your Voice!
Always thought you had a great singing voice? Wait no longer and fulfill those dreams of being a singer today! Join our Voice of Chicago singing contest and you could showcase your voice to the world!
Sign Up Today!

Wear Chinese traditional clothing and join us for exciting performances such as dragon and lion dance, Shaolin kung fu, traditional dance and instruments, lanterns show, games, raffles, and dumplings eating contest!
A Feast for A Thousand Elders
The feast for 1000 Elders is a grand royal banquet with a long history in China. Qing emperor Kangxi hosted more than 3000 elderly people to show respect, the banquet scene was unprecedented. Due to popular demand, this grand feast returns to Chicago so our younger generations can learn about the history and importance of showing respect to their elders.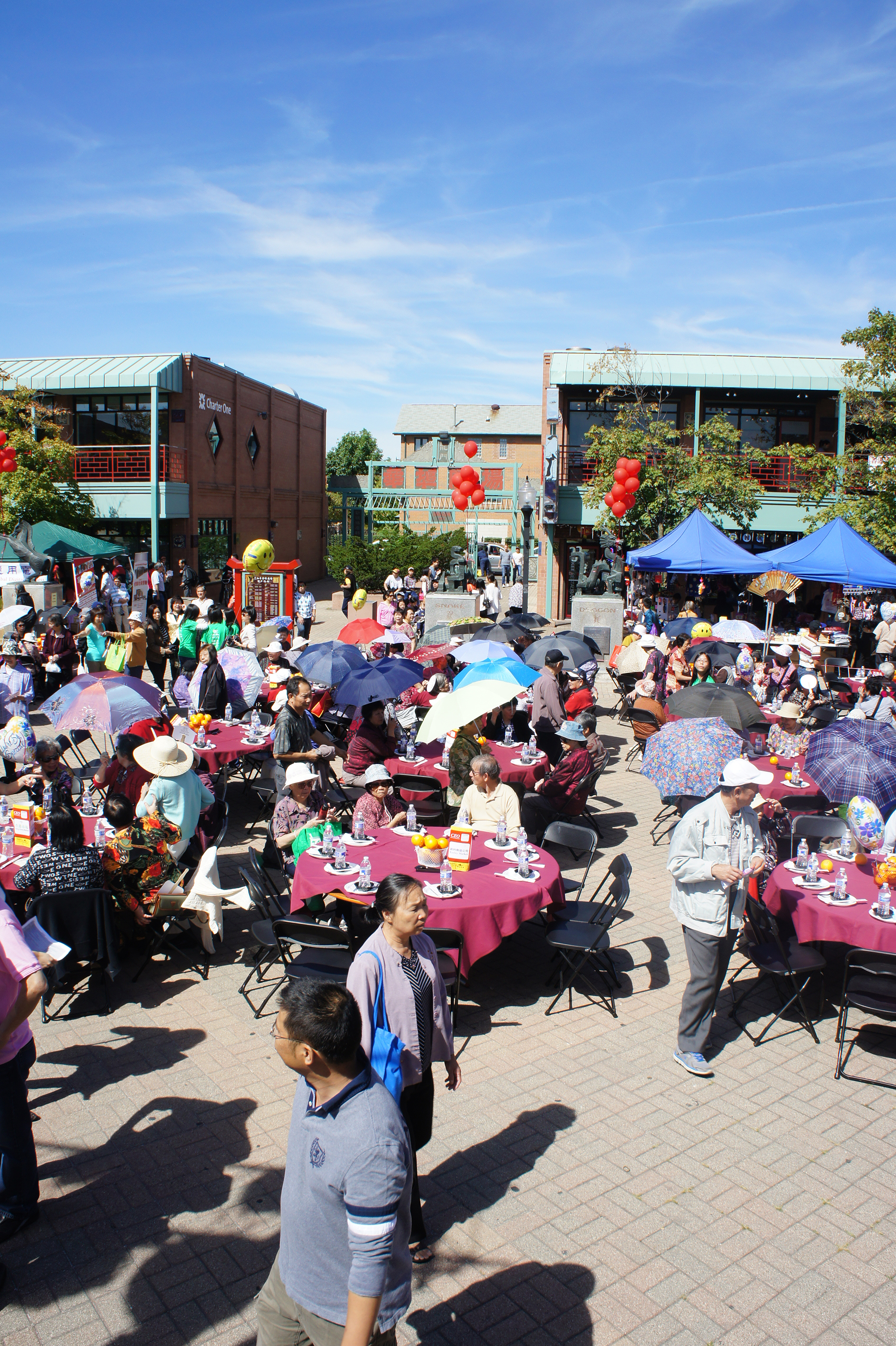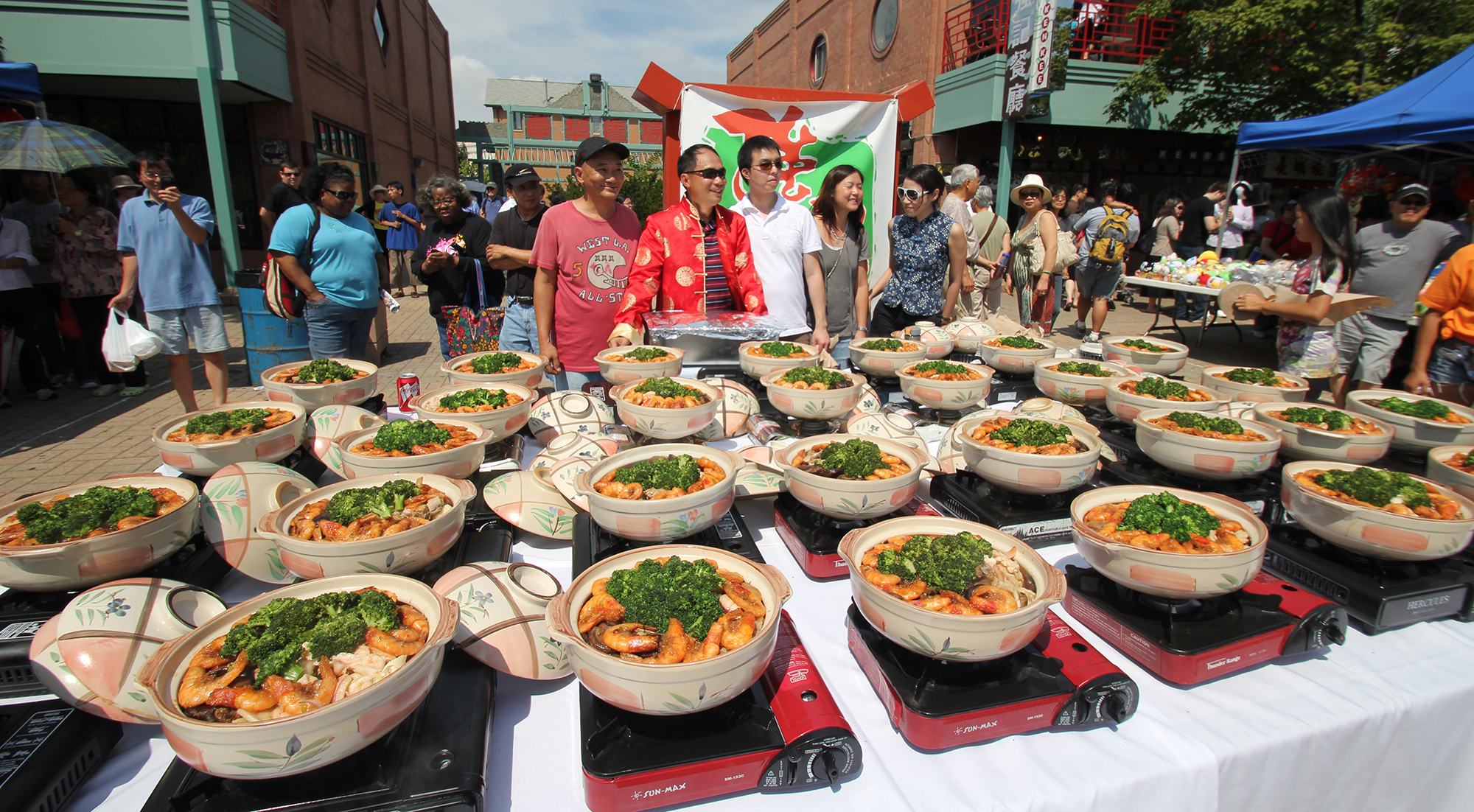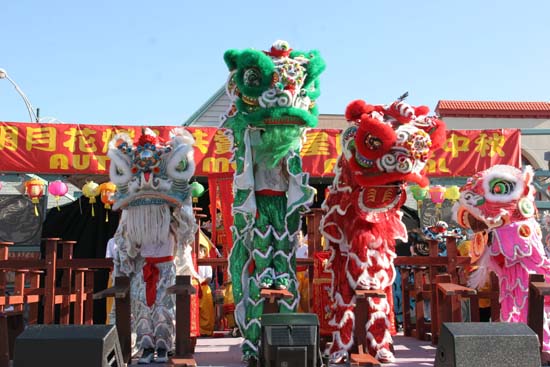 Lion Dance
Every year, the Moon Festival starts off with the traditional lion and dragon dance that is loved by many. Nothing hypes up a crowd during a celebration like the lion dance.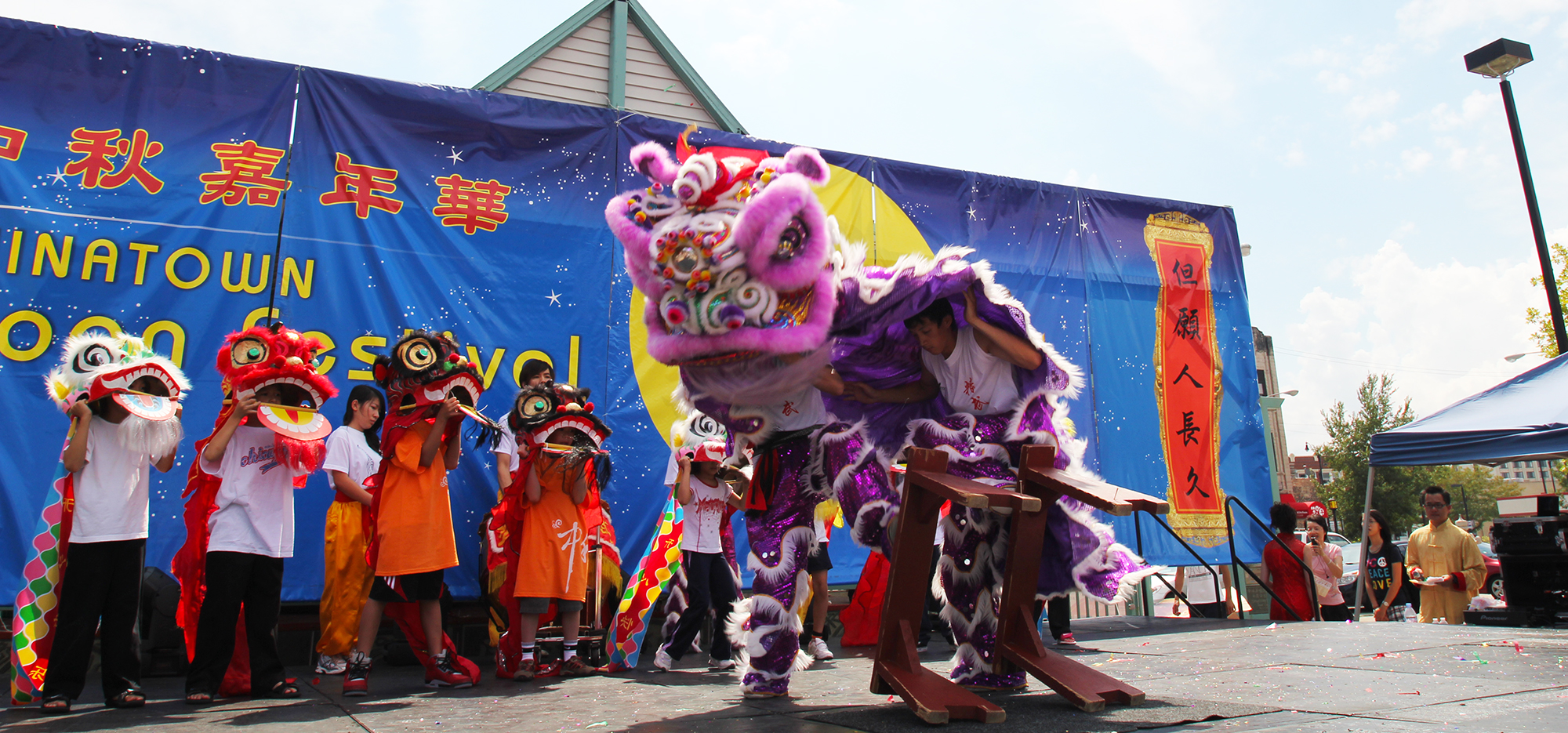 Jesse White Tumbling Team
Prepare to be blown away by the amazing talents of the Jesse White Tumbling Team as they defy gravity and pull off tricks only trained professionals can accomplish. You won't want to miss out on this exciting stunt show.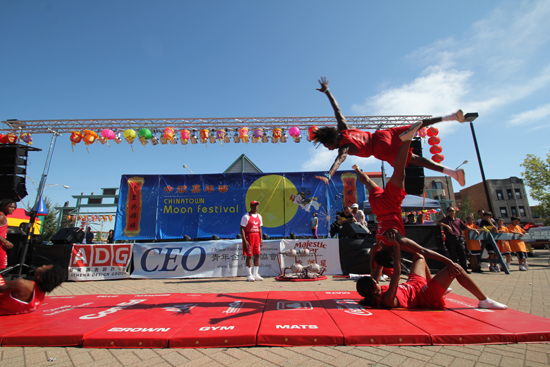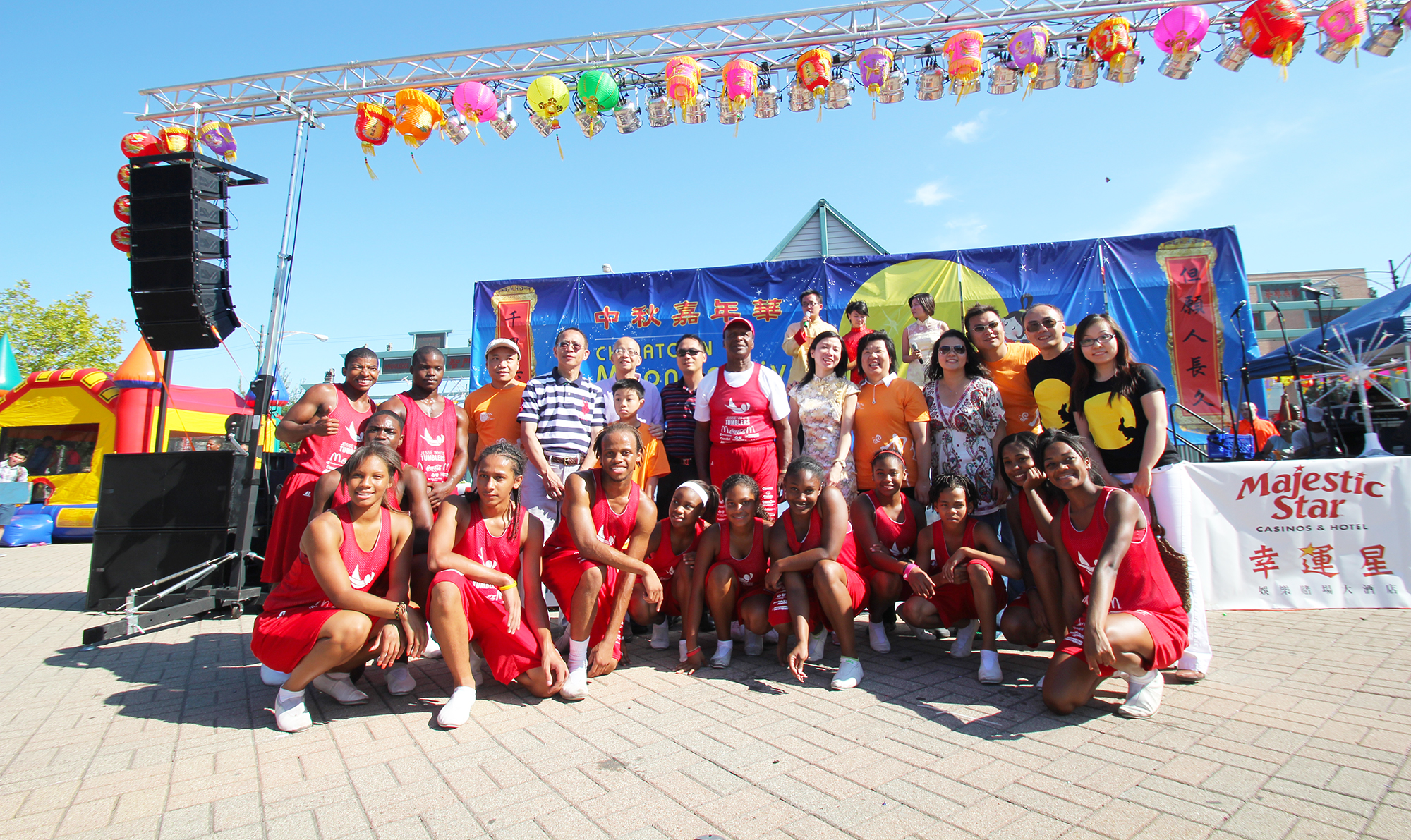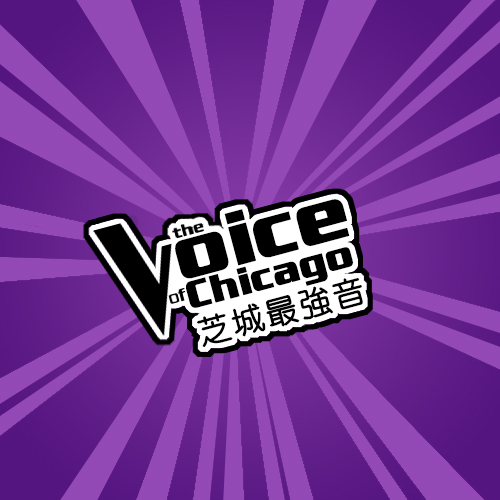 Voice of Chicago
Let your voice be heard as you take the stage in front of all our moon gazers. Serenade the crowd with a slow and gentle song or get the party started with a fast and upbeat dance song. The choice is yours as you step up to the mic. If you want to showcase your voice, don't forget to sign up for the Voice of Chicago today!
Sign Up Now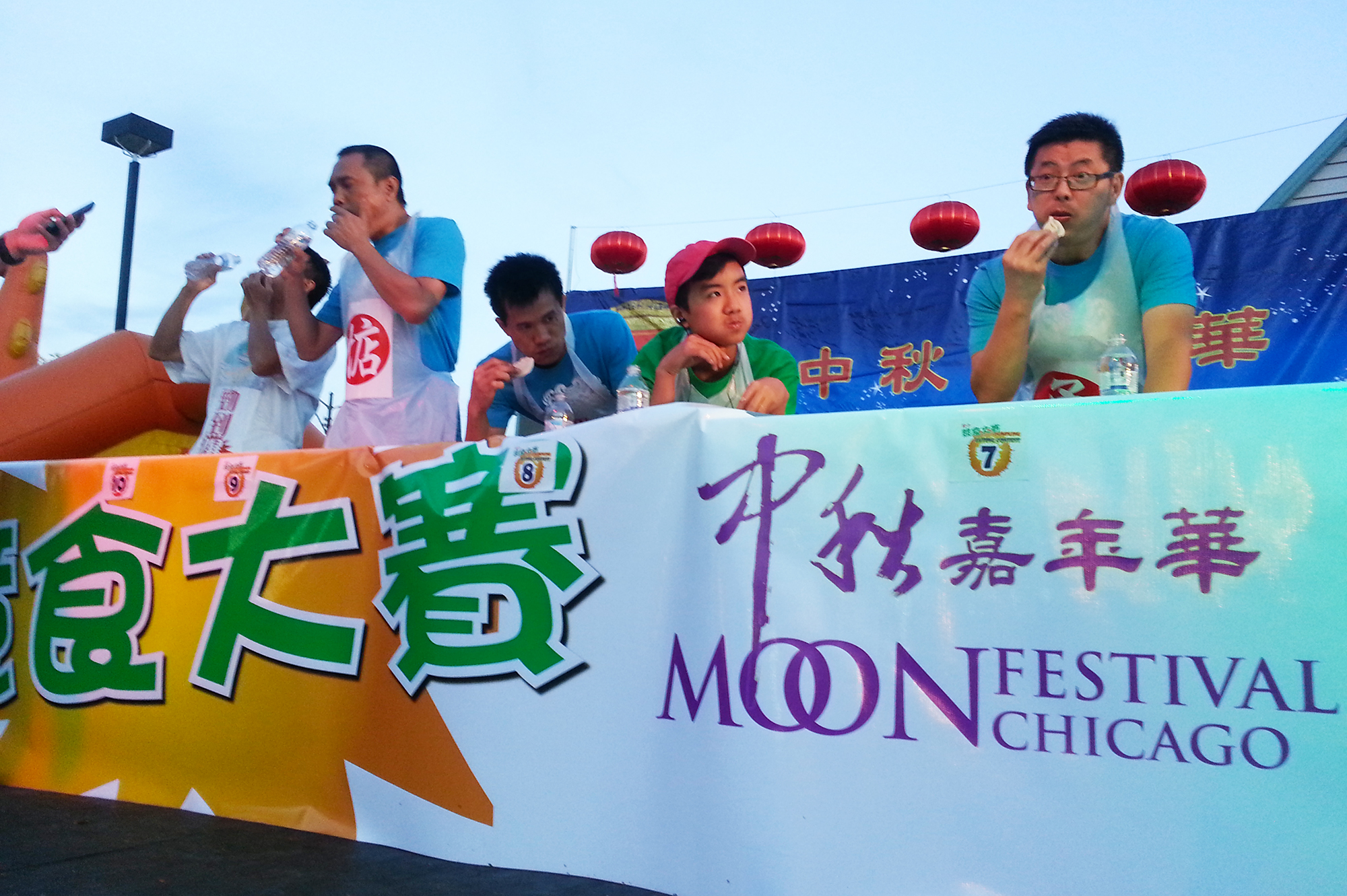 Dumpling Eating Contest
The Dumpling Eating Contest is a staple highlight event at Moon Festival Chicago. It brings excitement to the crowd as onlookers cheer on the fellow contestants to eat more dumplings. As a participant, be sure to come with an empty stomach so you can treat yourself to many, many delicious dumplings! The dumpling eating contest will be subject to seating availability so sign up before we run out of seats!
SIGN UP NOW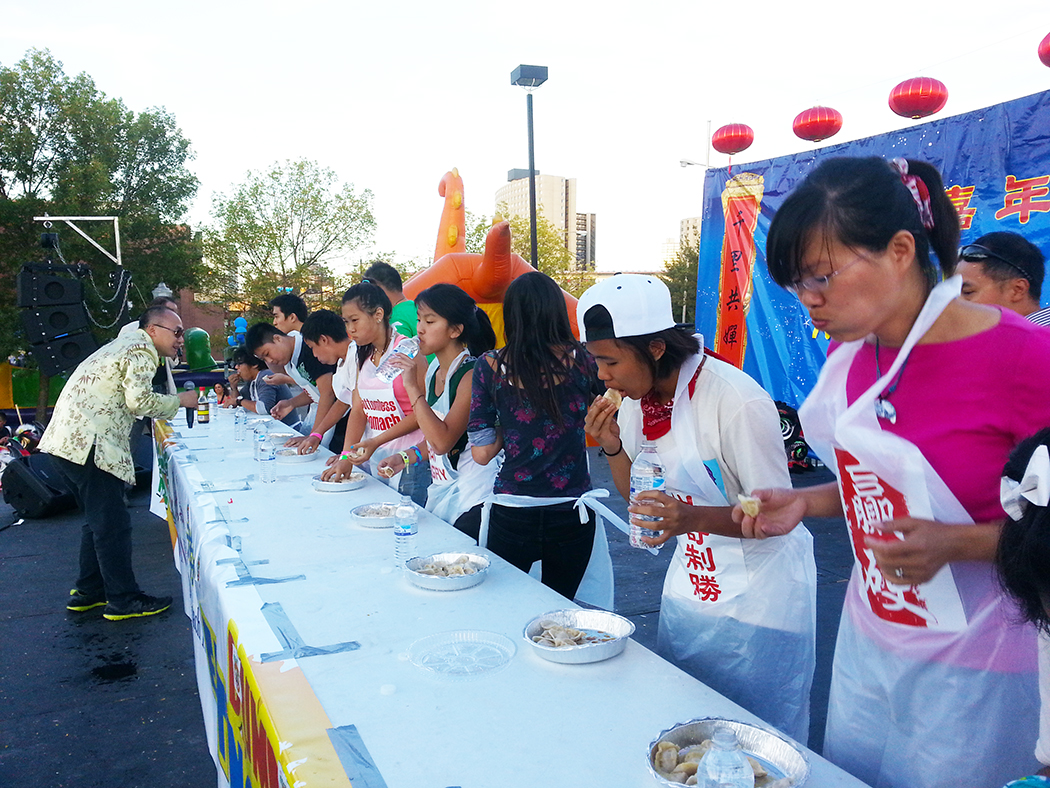 Be a Part of the Community
Are you a corporation or business owner that is trying to get some publicity? Moon Fest Chicago gathers around 20,000 guests from all over Illinois. Become a sponsor and get your name on our flyers, newspapers and more.
Sponsor Us Today!